Dining room is now open!

Call (918) 742-9097 for Carryout or Deliver!
Jamil's Steak House is one of Tulsa most legendary restaurants, having began in 1945 by Jim "Jamil" Elias and continued on by his son Tyrone Elias. It's known for it's Thick Hickory Grilled Steaks and seafood all served with Lebanese hors d'oeuvres!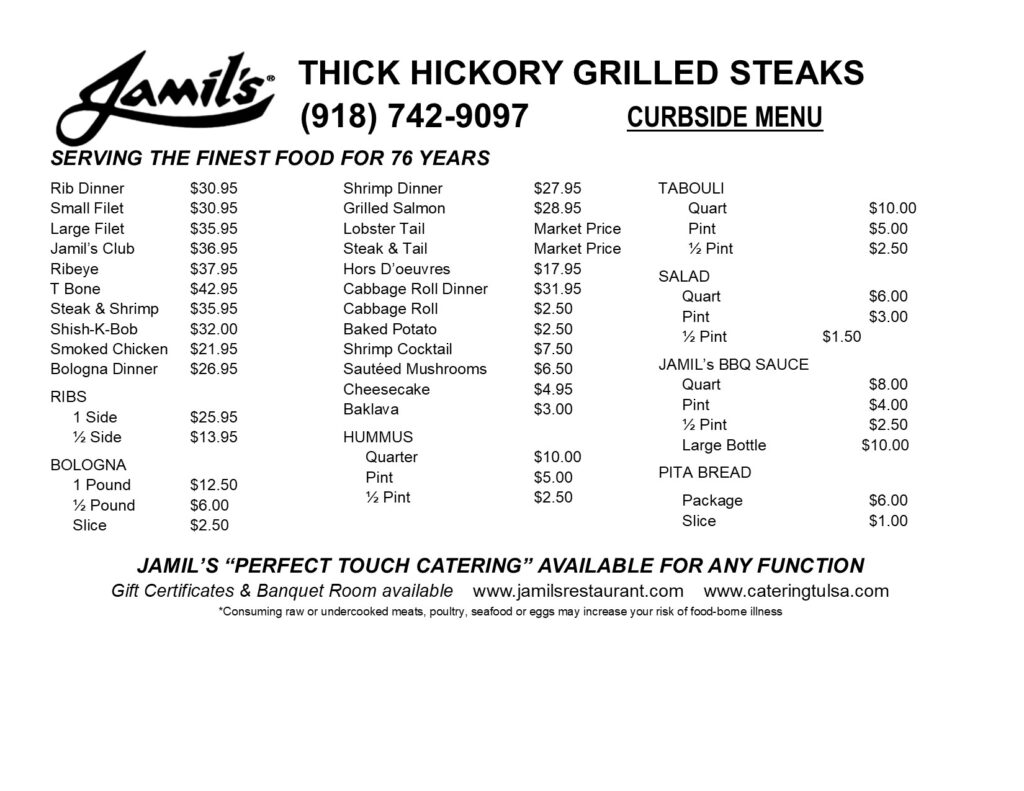 Like us on Facebook!